The Deep Culture Academy (DCA) is an education, research and training project sponsored by the Japan Intercultural Institute, an NPO dedicated to the learning made possible by intercultural experiences. Activities include training seminars, research projects and educational events. The DCA is currently sponsoring the Deep Culture Seminars and Certificate Program, a research project into the psychology of language and culture learning, and a Learning Circle of best practices for language and culture educators.
Current events: Deep Culture Seminars and Certificate Program
January 21-22, 2020
Leiden, Netherlands
---
Research Project: Linguaculture Resistance and its Effects on Learner Motivation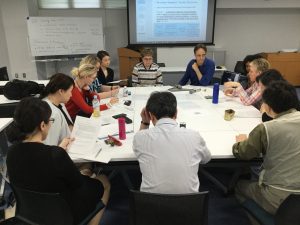 This research project, with funding by the Japanese Ministry of Education (MEXT) measures and analyze psychological resistance towards language learning. For more info.
---
JII Learning Circle: Research and Study Group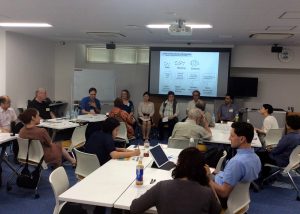 JII members regularly get together to share their research and best practices. Each meeting we discuss a different theme presented by a JII member. For more details.
---
For more information about Deep Culture Academy click here.